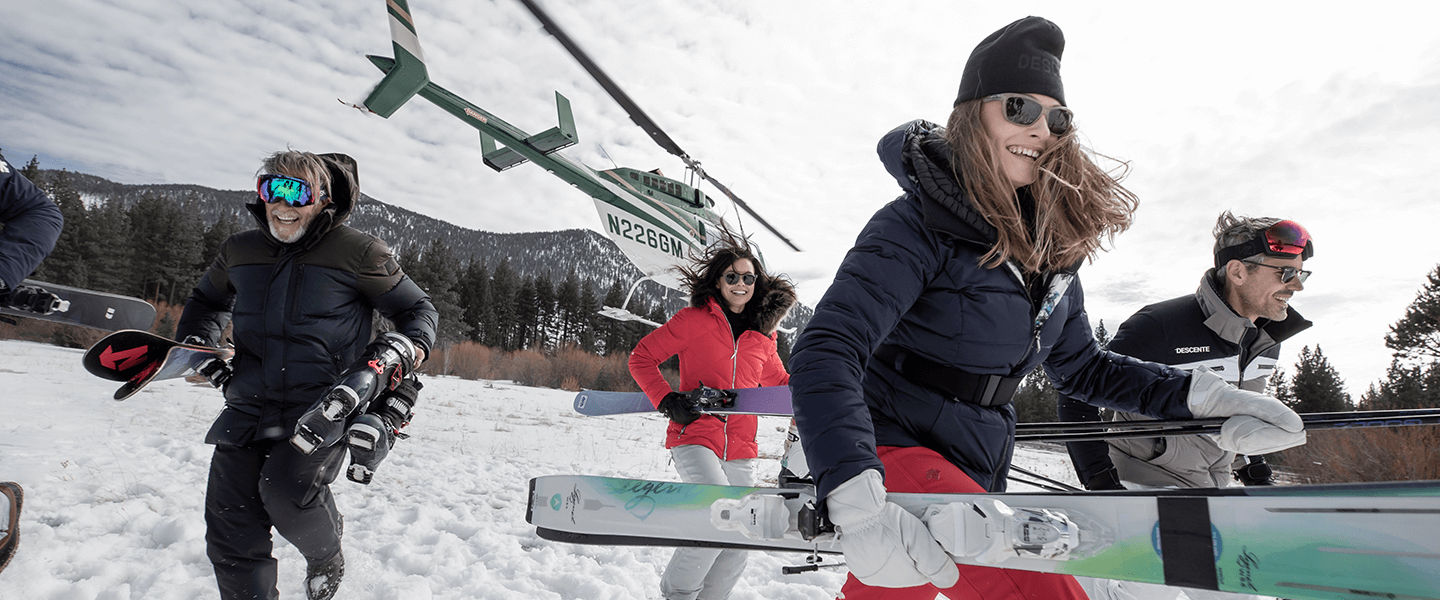 Seize the slopes with our seamless ski experience
There's nothing quite like skiing or snowboarding. The feeling of trading in your slow terrestrial trotters for trusty wings capable of floating, carving or thrashing. The cleansing smell of pine and the invigorating rush of alpine oxygen. The unworldly freedom of zig-zagging in and out of pines and the hum of blasting across corduroy on a crisp morning. Not to mention mountain views that put everything into perspective.
Unfortunately, this bliss oftentimes comes with a stack of frustrations. Whether it's overwhelming gear options, setting up lessons, screaming kids, stressed out parents or seemingly endless lines, a day on the slopes can be challenging, even before you get on the lift. Although many experienced skiers and boarders chalk up these headaches as necessary evils of winter vacation, they can doom one's entire day or, even worse, turn beginners or on-the-fence skiers and riders off from either sport for the rest of their lives.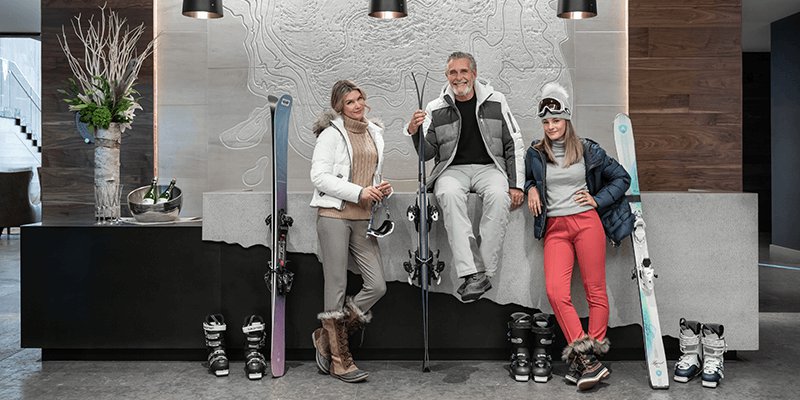 Evidence that some heroes wear Rossignals, Edgewood Tahoe Ski Concierge's Ron Blum is here to take the pain out of skiing and to ensure that the guest mountain experience is seamless. Working in conjunction with Black Tie Ski Rentals of South Tahoe, Ron, and his team arranges everything that Edgewood skiers, snowboarders, and their families need before they even set foot on resort property.
From fittings and equipment to lessons and lift tickets—which are sold at Edgewood's Adventure Shop—guests can spend their valuable time enjoying the mountain rather than fussing with bindings or worrying about logistics. After 15 years managing Heavenly's Children's Ski And Snowboard School, Ron knows the mountain, staff, and operation inside and out.
Contact Ron if you have any questions about skiing or snowboarding equipment, fittings, rentals, lessons or lift tickets. Equipment storage with a boot dryer is also available at the Adventure Shop.

Ron's Tips For New Skiers and Snowboarders
– Make sure to dress in layers
– Wear just one pair of thin socks
– Shorter skis are easier to maneuver
– Avoid using old gear
– Hydrate
– Make sure boots are snug
– Keep boots indoors when not skiing
Find the perfect run for you and your tribe.
All runs referenced can be found at Heavenly Lake Tahoe.
– Best runs for families/mixed level groups – Big Easy, Orion
– Best runs for tree skiing – Aries Trees, Milky Way Bowl
– Best way to avoid the crowds – New Galaxy Chair
– Most challenging terrain – Mott Canyon, Gunbarrel
– Best runs in the morning – Nevada side
– Best runs in the afternoon – California side
Now that you know all about Edgewood Tahoe's concierge and outfitting services—and all the best spots to hit the slopes in South Lake—why not book your stay with us?