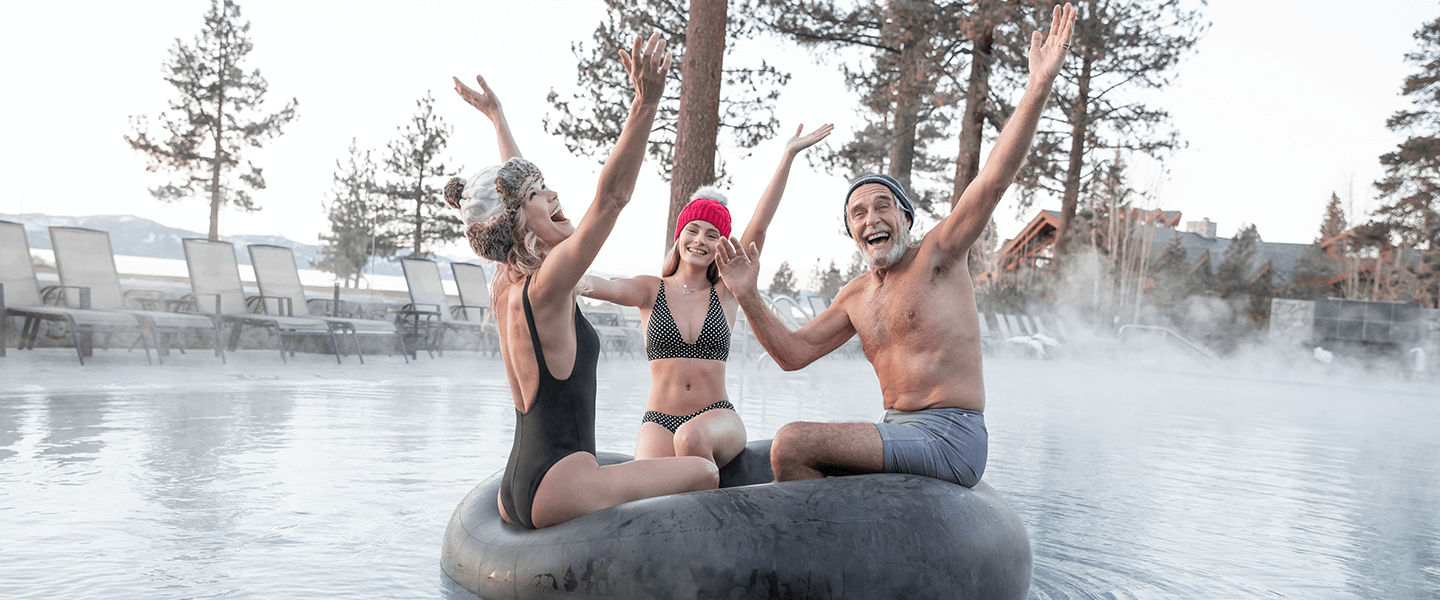 No Ski, No Problem: Top 10 Winter Experiences in South Lake Tahoe
Lake Tahoe is a winter paradise, whether you're on or off the slopes. From invigorating outdoor activities to quiet ways to engage with Tahoe's culture and surroundings – we've got 10 winter experiences ready for you.
Our dedicated staff is here to ensure that your winter experience at Edgewood and throughout South Lake Tahoe is as seamless as possible. From questions and insights to tips and reservations, do not hesitate to call upon our Concierge to assist you in any way necessary.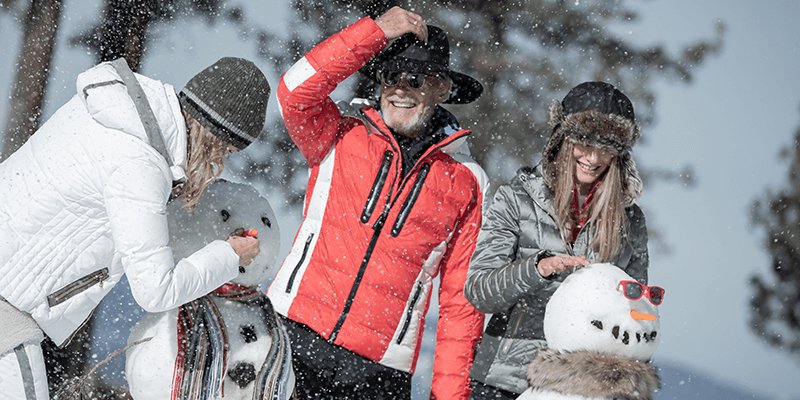 Explore the White
Snowshoeing & sledding spots abound
Lake Tahoe is beautiful in any season, but is breathtaking in the winter – with serene views of crystal-blue water contrasted off white blankets of snow, pine and stone. Get out on a pair of snowshoes to soak in these views at Emerald Bay, Sand Harbor or Zephyr Cove, or cruise down the hill on a sled at the sled hill across Hwy 50 from Edgewood.
Visit the Village
Shop, dine and ice skate at Heavenly Village
Soak in winter's quintessential charm at the idyllic Heavenly Village in South Lake Tahoe. Just a 5-minute ride on one of our complimentary shuttles, Heavenly Village is home to great alpine shopping and dining, and even boasts a picturesque outdoor ice-skating rink perfect for showing off your triple Lutz in front of family and friends!

Get a Birds-Eye View of the Lake
Get airborne via helicopter or skydiving
Lake Tahoe's views are undeniably incredible, and in winter, there is no better way to see them than from above. Get the perfect panorama with a helicopter ride from HeliTahoe or Tahoe Helicopters. More adventurous guests can soak in sights awash with adrenaline while skydiving from Skydive Lake Tahoe.
Touch the Blue
Hit the water with a winter cruise
The only way you can get closer to Lake Tahoe is to literally be out on the emerald blue water. In winter, you can enjoy scenic cruises on the MS Dixie or Safari Rose. With indoor climate control and onboard hosted dining, these cruises are a great way to experience the wonders of Lake Tahoe from a new perspective.
Dash Through the Snow
Embrace classic winter with a sleigh ride
Celebrate special time shared and transport yourself back in time before cars by cozying up in the back of a horse-drawn sleigh by Borges Sleigh Ride at Sand Harbor. Delighting visitors since 1976, enjoy a peaceful ride next to Lake Tahoe and through towering pines with opportunities to stop listen to stories & poems, sing songs and snap photos.
Drink In More Than the View
For the beer and wine buff on the move
For our adult visitors, there are plenty of ways to explore the craft beer and wine scene in the area this winter. Try the South Lake Tahoe Beer Trail or take a special excursion with Tahoe Brew Tours to check out all of our local breweries. If you're feeling creative, stop by Lake Tahoe Paint & Sip for a wine and painting class to try your hand at a canvas creation in a judgment-free zone.
Turn Up the Heat
Soak and rejuvenate in hot springs
Nevadans love their hot springs, and with a few accessible less than an hour from Edgewood, you can get a taste of this local secret. Stop by Walley's Hot Springs Resort down the mountain in Genoa for a rustic Nevada experience. Though we must admit, our favorite hot water plunge is always a starry nighttime dip in the Edgewood heated pool and hot tub.
Fly Through the Forest
Get Your blood pumping with snowmobiling and tubing adventures
Adrenaline junkies can find excitement off the ski mountain by snowmobiling and tubing with Tahoe Snowmobiles, just minutes from Edgewood. Nothing beats the feeling of carving and floating through Tahoe's brisk winter terrain, and these activities are perfect for adventurers of all ages.
Get Centered
Practice winter wellness and self-care
It's easy to lose sight of number one during the frantic winter season, and Edgewood is the ideal spot to enjoy a bit of wellness and time for you. Enjoy winter-inspired spa treatments daily at The Spa at Edgewood Tahoe or try our on-site morning yoga class to relax and reconnect.
Dance with Lady Luck
Try your hand at local casinos
The area's gaming and nightlife scene are undeniable, and Edgewood is mere minutes from a number of casinos. Harness some luck and hit the tables to get a true taste of the Wild West here in the Silver State.

However you'd like to experience South Lake Tahoe, our team is here to make it a reality for you. Meet with Edgewood's Concierge to book any enticing activities—and enjoy our winter wonderland!