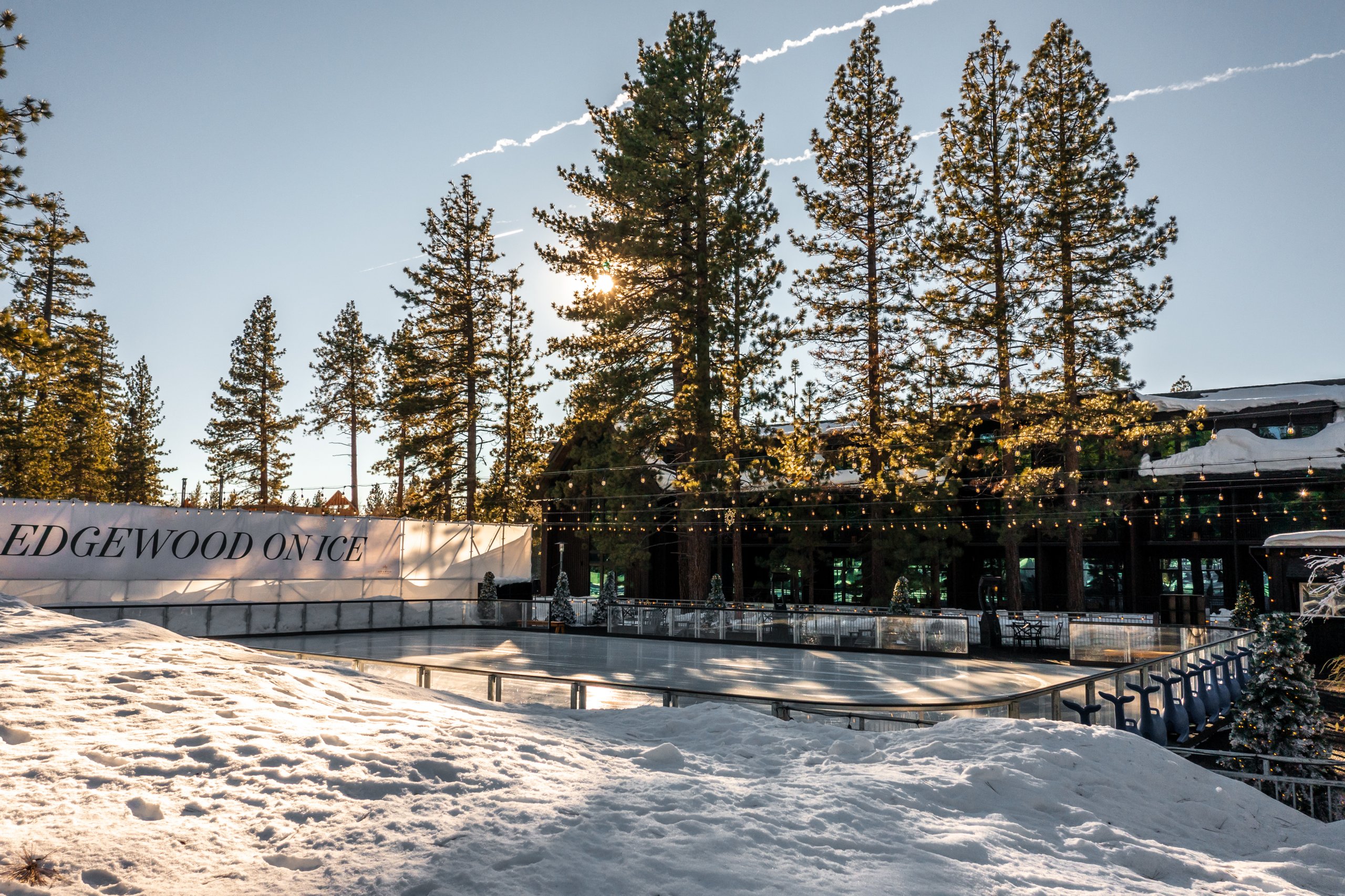 Coming Winter 2023
Edgewood Tahoe Resort invites you to its alpine retreat to reconnect with your friends and family in the great outdoors. Surrounded by pristine views of the resort and snow-capped mountains, Edgewood on Ice is an awe-inspiring ice skating experience in South Lake Tahoe. Make unforgettable memories in a beautiful winter wonderland with the people who matter most, and you might even find your new favorite winter family tradition.
Lodge Guest Pricing
$25 Adult, $15 Child | Includes skate rental
General Public Pricing
$35 Adult, $20 Child | Includes skate rental
Discount for Personal Ice Skates | $5
For more information, visit the concierge located in the lobby. For private skating and group bookings of eight or more, please email us at [email protected].
*Programs are subject to change, complimentary, and for resort guests only. Skaters will be admitted on a first-come, first-serve basis. Please note: the rink will be closed 6:30 – 7:00 PM nightly for resurfacing, and the latest ticket purchase will be 9:00 PM. Edgewood on Ice will close for the season on March 26.