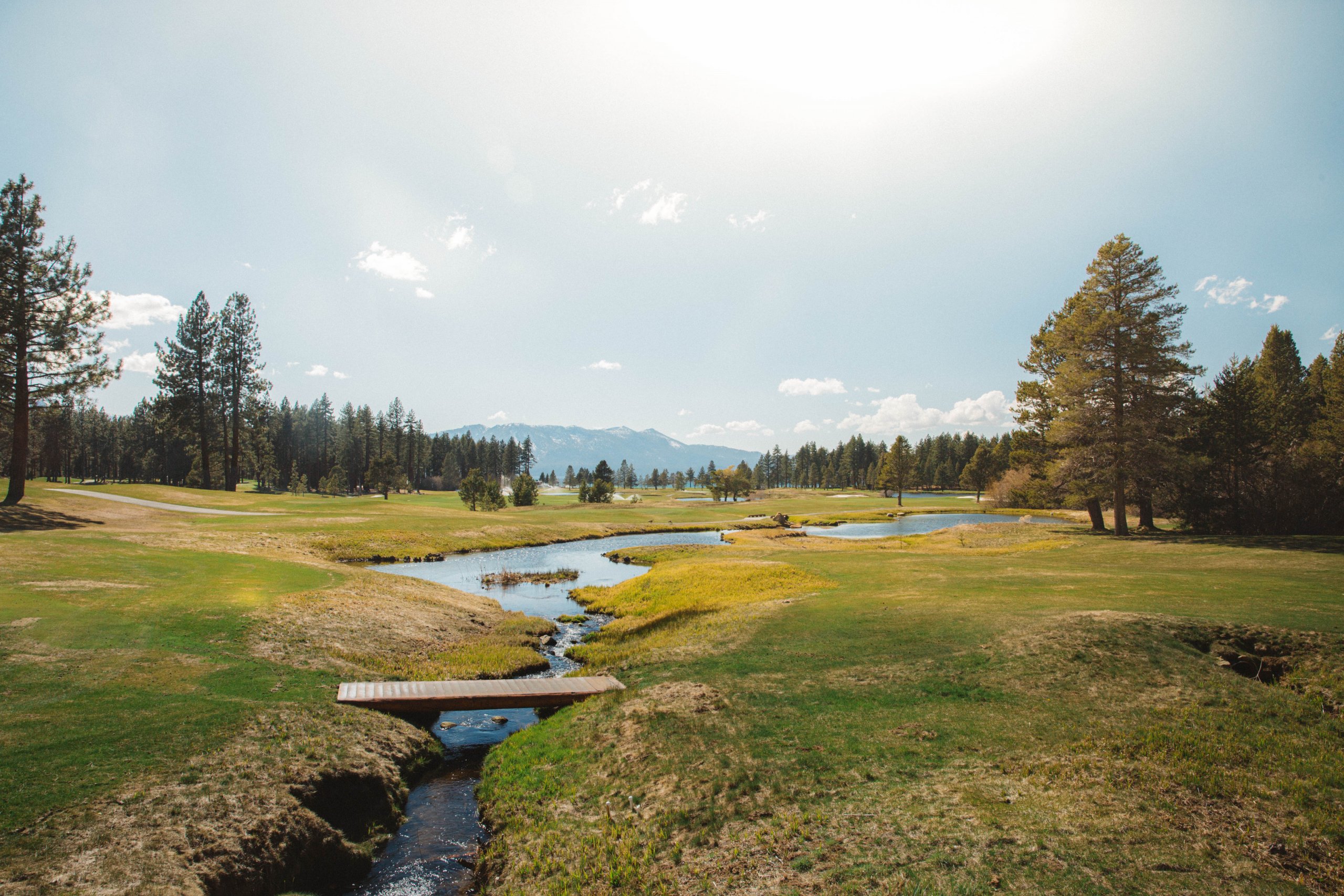 The Luxury of Sustainability
Known for its calming scenery, architecture, and amenities, Edgewood Tahoe's piercing serenity disguises the bustling cadre of specialists working behind the scenes and around the clock, ensuring that the resort works as efficiently as a Swiss clock and runs as clean as a mountain modern dream. Assigned to this momentous task is Director of Engineering Gerry DeYoung and his skilled team of carpenters, electricians, and jacks of all trades.
Having lived in Lake Tahoe for 41 years, DeYoung is passionate about protecting the lake and this unique environment.
And he realizes just how crucial his work is.
"If Edgewood loses Lake Tahoe from a clarity standpoint, we're no different than any other property." Edgewood Tahoe shares DeYoung's commitment to sustainability and environmental stewardship, which is evident in the resort's onsite energy-saving initiatives.
COOL RUNNINGS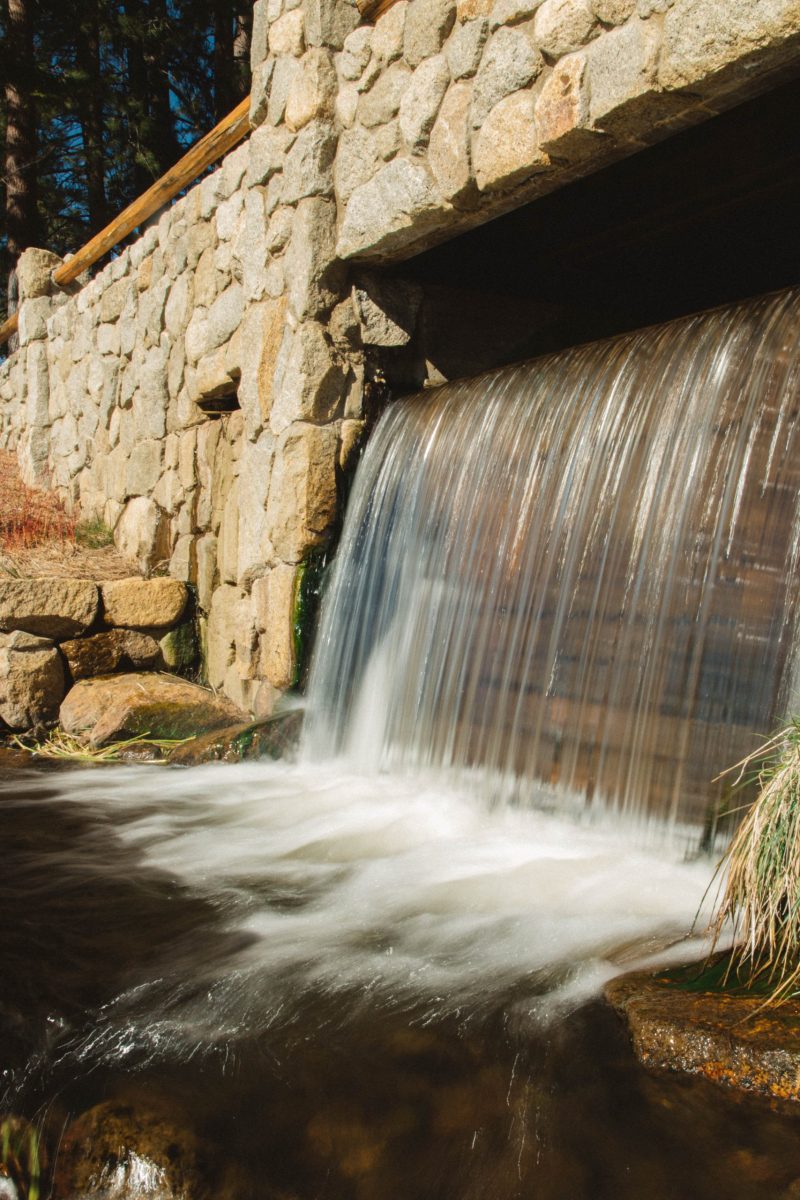 The Park family, which founded Edgewood back in the 1800s, had the foresight to establish the Edgewood Water Company. With privileged access to Lake Tahoe's clean mountain water, the lake itself became a source of Edgewood's most remarkable sustainability effort to date.
The idea is simple: draw water from the chilly depths of Lake Tahoe and repurpose energy that would otherwise be used to cool water piped in from an alternate source. In order to reach water that was consistently cold, DeYoung and his team installed the intake approximately three quarters of a mile from the lake's edge, at a depth of 600 feet, where temperatures sit at 42 degrees year-round.
Roughly 800 gallons of lake water is diverted through The Lodge per hour, where it passes through a mechanical plant double-wall heat exchanger, allowing the cold water to cool a section of the building, which is then circulated through the building for air conditioning.
The remainder of the water is stored in two 66,000-gallon tanks, where it is treated and purified water before a portion of it is gravity-fed back to the resort for guest use. The rest of the water is piped to all four of South Lake Tahoe's casinos.
By avoiding the need to purchase, install, and run mechanical chillers, this system – likely the only one of its kind in the region – is estimated to save Edgewood about $150,000 a year in electricity alone.
ROOM FOR EFFICIENCY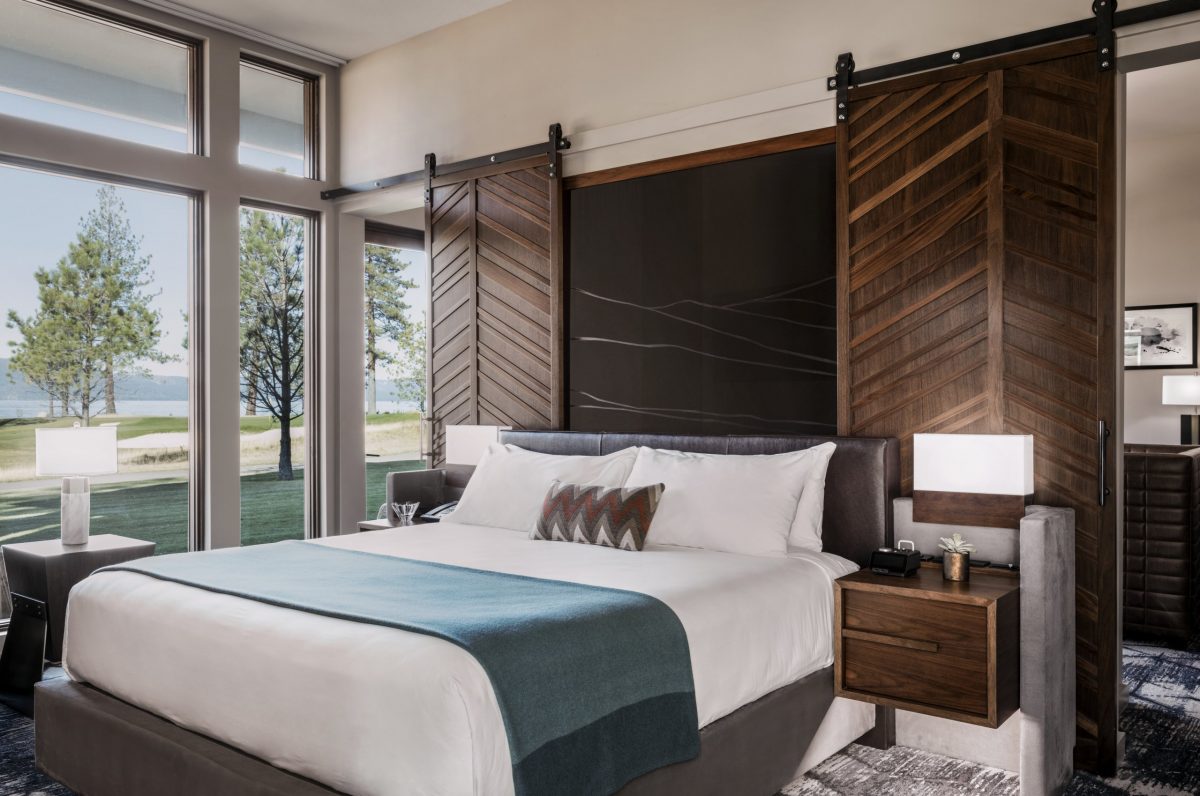 Most of the equipment and effort put into keeping Edgewood sustainable and environmentally-friendly is meant to have minimal impact on the guest experience. While the installation of new thermostats in every guest room will directly affect every Lodge guest, they are also designed to deliver a seamless and intuitive experience.
The thermostats will rely on infrared and occupancy sensors to detect the presence of guests, allowing the units to toggle between climatization and efficiency modes. Synced with The Lodge's front desk, each unit will be automatically turned on during check-in so that rooms are perfectly climatized the second guests walk in, regardless of the time of year.
BREAKING THE ICE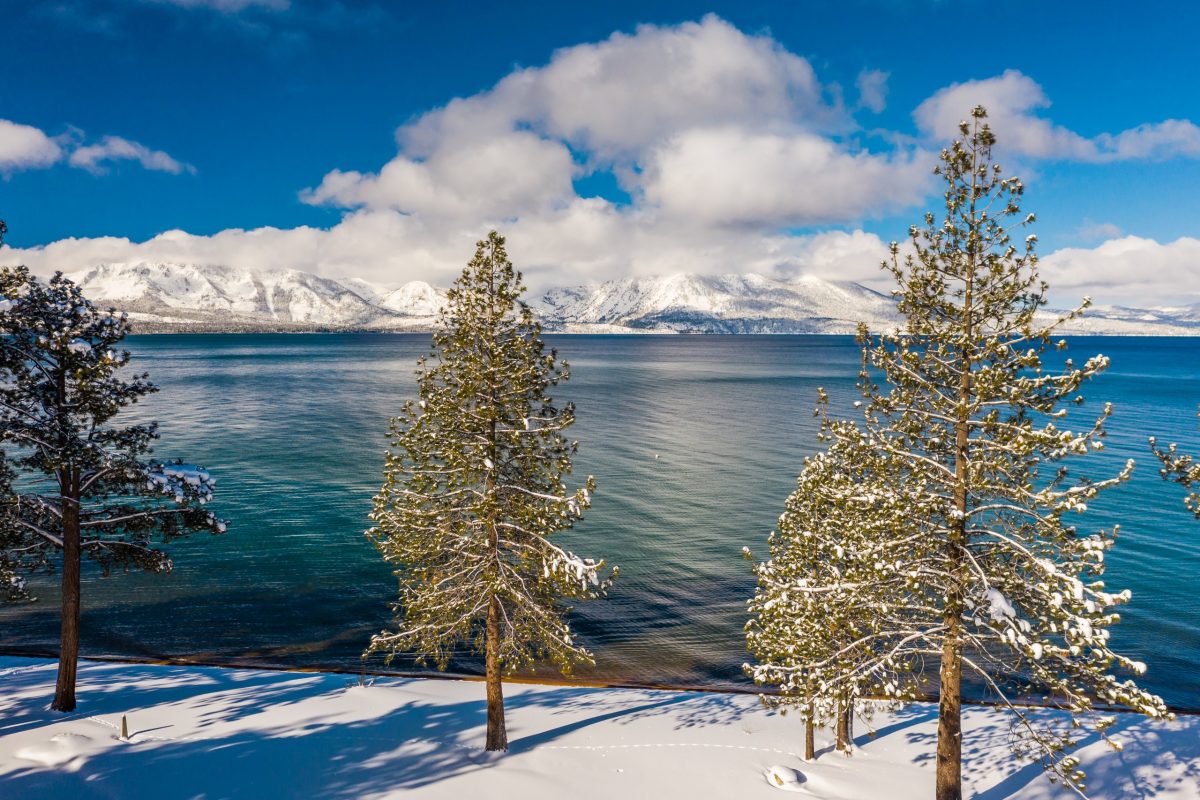 There's nothing like a healthy snowfall to lift the spirits of skiers, snowboarders, and snowshoers. However, when operating a luxury destination at 6,225 feet, snow and ice cause a different reaction altogether for DeYoung and his team, especially when the resort's roads, walkways, and roofs are dangerously slick. Rather than employing cheap, environmentally-harmful topical treatments, Edgewood chose to invest in a hydronic heating system to counter snow and ice.
Comprising a series of coils, this system is connected to the property's boilers and runs underneath the sidewalks and pavers surrounding The Lodge. DeYoung's team of engineers carefully tracks weather patterns and incoming storms so that the temperature of the heating system can be adjusted in real-time, achieving quick melt while maintaining maximum efficiency.
The resort is also constantly looking for ways to become more efficient and sustainable. One such project would be the installation of solar panels on the roof of The Lodge to heat a portion of the lake water that is already being pumped in. As DeYoung forecasts, "We'd save a tremendous amount of energy."
While some may equate luxury destinations with excess, Edgewood Tahoe has emerged as an industry leader in sustainability and environmentally-friendly initiatives. Whether it's recycling of food waste or energy reduction, this philosophy extends to every corner of the resort, from the guest rooms to the golf course. From massive, behind the scenes projects, to the smallest detail, Edgewood lives and breathes sustainability – improving the guest experience while making the world a better place.