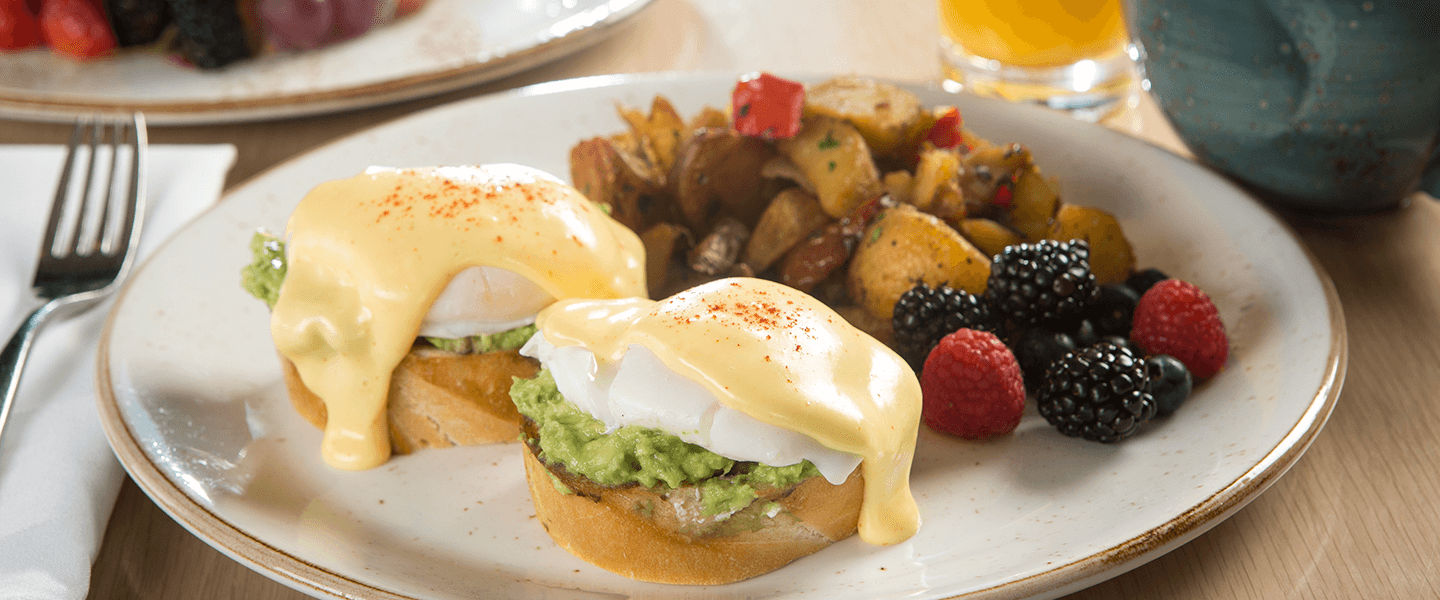 Satisfy your Appetite for Après
The world's leading consumer electronics company may not be the first thing that springs to mind when you tuck into a Tomahawk steak at the Bistro, but the principles that helped make Apple products become a mainstay of pockets and palms across the globe are the very same that drive Chef Charles and his talented team of culinary mavericks to make dishes that both surprise and satiate.
Though it may sound cliché, the first thing that is staggeringly clear when first meeting Executive Chef Charles Wilson, Assistant Executive Chef Lonny Huot, and Chef de Cuisine Thomas Hartwell is their shared passion for food. And like tech visionaries, their unwavering commitment to quality and innovation result in a product that – once you get your hands on – you won't want to live without. (Just don't try to squeeze the Banana Nut Bread Oatmeal into your back pocket.)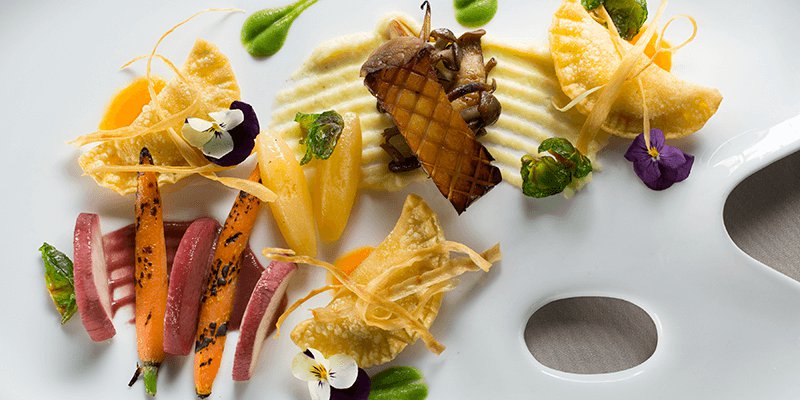 The Pinnacle of Fine Dining in Tahoe
Locating the best ingredients is easy when choice farms and ranches of Northern California and Nevada are within a short drive from the resort. The ability to source local cheese, bread, honey, eggs and meats means that all three of Edgewood's restaurants can offer guests sustainable, non-GMO, organic and origin-certified ingredients in every amazing bite.
However, perhaps the most surprising characteristic that the Edgewood Tahoe culinary team shares with the tech giant is its unwillingness to adhere to fads or to bend to popular demand. As Apple famously refused to conduct focus groups while bringing its products to market, Chef Charles follows his (pun alert) gut when crafting his delectable menus.
"I always ask myself, if I invited ten chefs over for dinner, what would I cook for them?" he admits. "I'm selfish when it comes to that, but it truly raises the bar." Chef Thomas adds, "If I don't want to eat it, I don't want to cook it. Our mantra is to 'make it matter' and to 'make it awesome'."
Insider Tip #1 – Best Dishes To Fuel Up Before A Day On The Slopes:
Chicken And Waffle (Bistro)
Bistro Biscuits And Gravy (Bistro)
Banana Nut Bread Oatmeal (Bistro)
And like the iPhone, the menus at the Bistro, Brooks' Bar & Deck and Edgewood Restaurant are constantly updated and reimagined. Take the Oxtail Chili, for example, which has been causing a frenzy at Brooks' Bar & Deck since December. A perfect antidote for the winter chill, this filling appetizer features a bed of tater tots topped with a fried egg, slivers of jalapeno, cilantro and spicy aioli – achieving a perfect balance of gooey, spice and crunch.
Premium Cuts
Never ones to shy away from choice cuts of beef, Chef Charles and his team have also brought the T-bone steak to Brook's Bar & Deck. Known for its signature mouthfeel and deep flavor profile, this hearty prime steak has been impressing locals and visitors alike since it appeared on the menu.
After a long day carving turns or exploring Lake Tahoe's lush wilderness, Edgewood Restaurant's Colorado Lamb Loin is a classic example of restorative goodness. Combining succulent taste and refined technique, this popular dish features celery root potato mousseline, forged mushroom bricolage and late harvest infused jus lie.

Insider Tip #2 – Best Dishes to Grub Down After A Day On The Slopes:
Tomahawk Steak with Lobster Mac n' Cheese (Bistro)
Pork Chops (Edgewood Restaurant)
Oxtail Chili (Brooks)
The chefs behind Edgewood's colorful, tantalizing menus have lofty goals of their own. "We're making food that guests are not going to see anywhere in Tahoe," says Chef Lonny. "We want people to come to Edgewood for the food, not just the view."