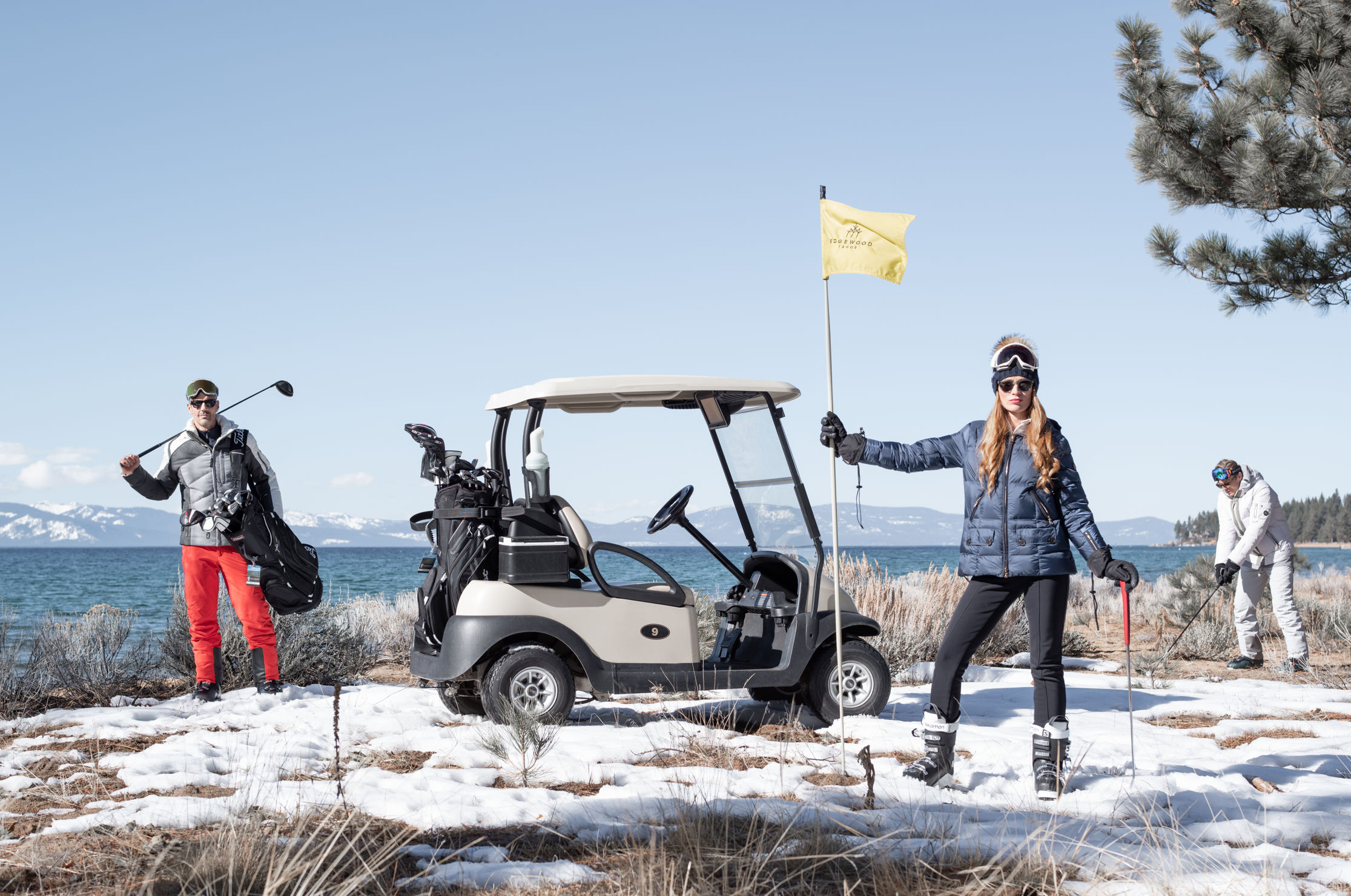 Golf fashion is in full swing
While we impatiently await the start of the season for the Edgewood Tahoe Golf Course, let our pros get you geared up with our 2019 Golf Fashion Guide.
Gear Up For A Great Time on One of Lake Tahoe's Best Golf Courses
Fashion-wise, golf has always danced to the beat of its own drum and 2019 is no exception. Here's how you can best prepare for a fabulous season of lakefront golfing in South Lake Tahoe.
Performance Fabric Polos
Polo shirts are as synonymous with golf as putters, drivers and greens. This year, cotton will be almost totally replaced by performance fabric, which golfers love for its durability, stretch and wicking properties. Polos with prints have overtaken stripes in popularity, led by brands such as Bugatchi, which are known for their off-beat, eye-catching designs.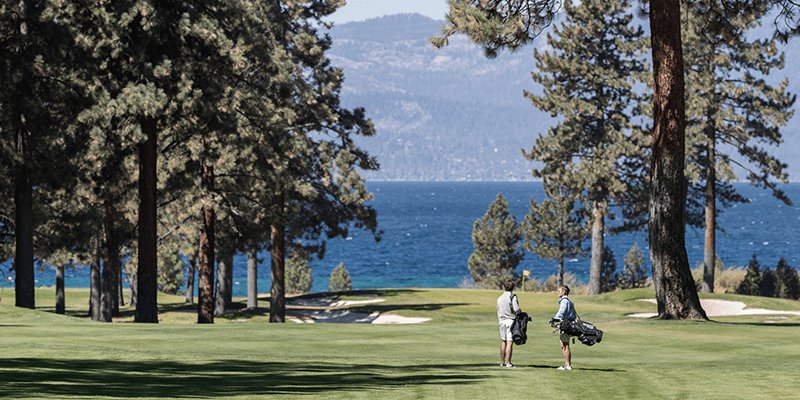 Hybrid Shorts
For golfers who value versatility, the Pro Shop will be featuring hybrid shorts that are designed for use in water and on land, which means they can withstand the rigors of the golf course, as well as the pool and lake. "You could basically jump in Tahoe on hole 18 and be dry by the time you get to the Lodge," laughs Edgewood Head Golf Pro Chris Holmes.
Black Clover Ball Cap
Another popular item destined to be donned on the course this year is the Black Clover ball cap. Sporting a four-leaf-clover on the front, which is often filled in with a cornucopia of colors and designs – guests can't get enough of this brand, whose slogan is "Live Lucky". The fact that South Lake Tahoe's casinos are just down the road only seems to bolster demand for these crisp lids.
Edgewood's Golf Shop – located in the Clubhouse – and golf course are slated to open during the first week of May 2019. Why not book your tee time today?