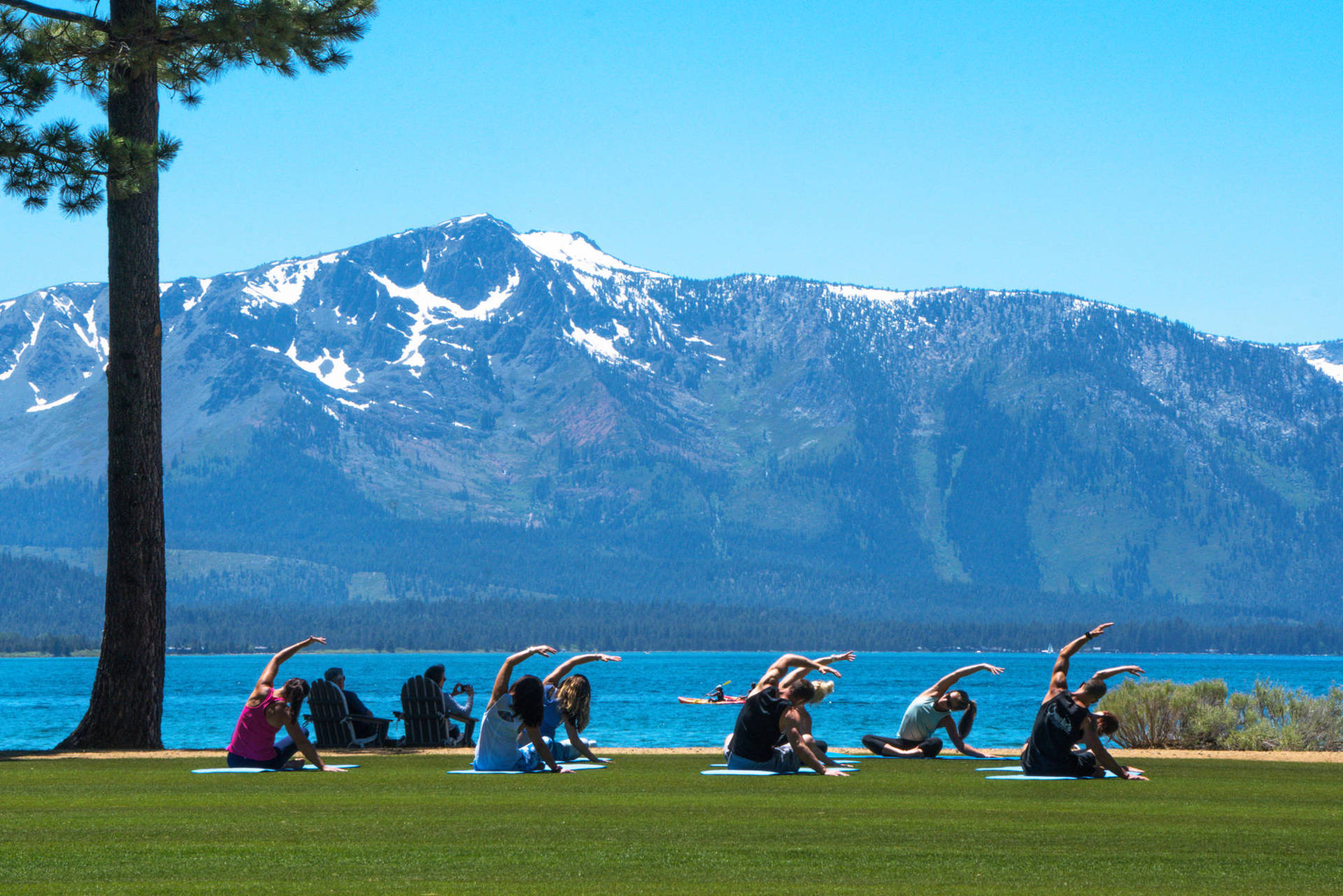 ommmm what a beautiful morning
EXPERIENCE YOGA ON THE LAKE
Start your day with a blue-sky namaste courtesy of our premier partner, Still Water Yoga Lake Tahoe. It's an invigorating way to get in tune with yourself and the expansive beauty of Edgewood Tahoe.
Offered every morning from 8:30 am – 9:30 am, this soulfully renewing experience is suitable for all levels of yoga experience, including first-timers, and is complimentary to all Lodge guests. During warmer months, the class is conducted outside on the Event Lawn, and inside the Clubhouse and Lodge during colder times.
For more information or to reserve a space, visit the concierge located in the lobby or by phone at 775-588-3480.