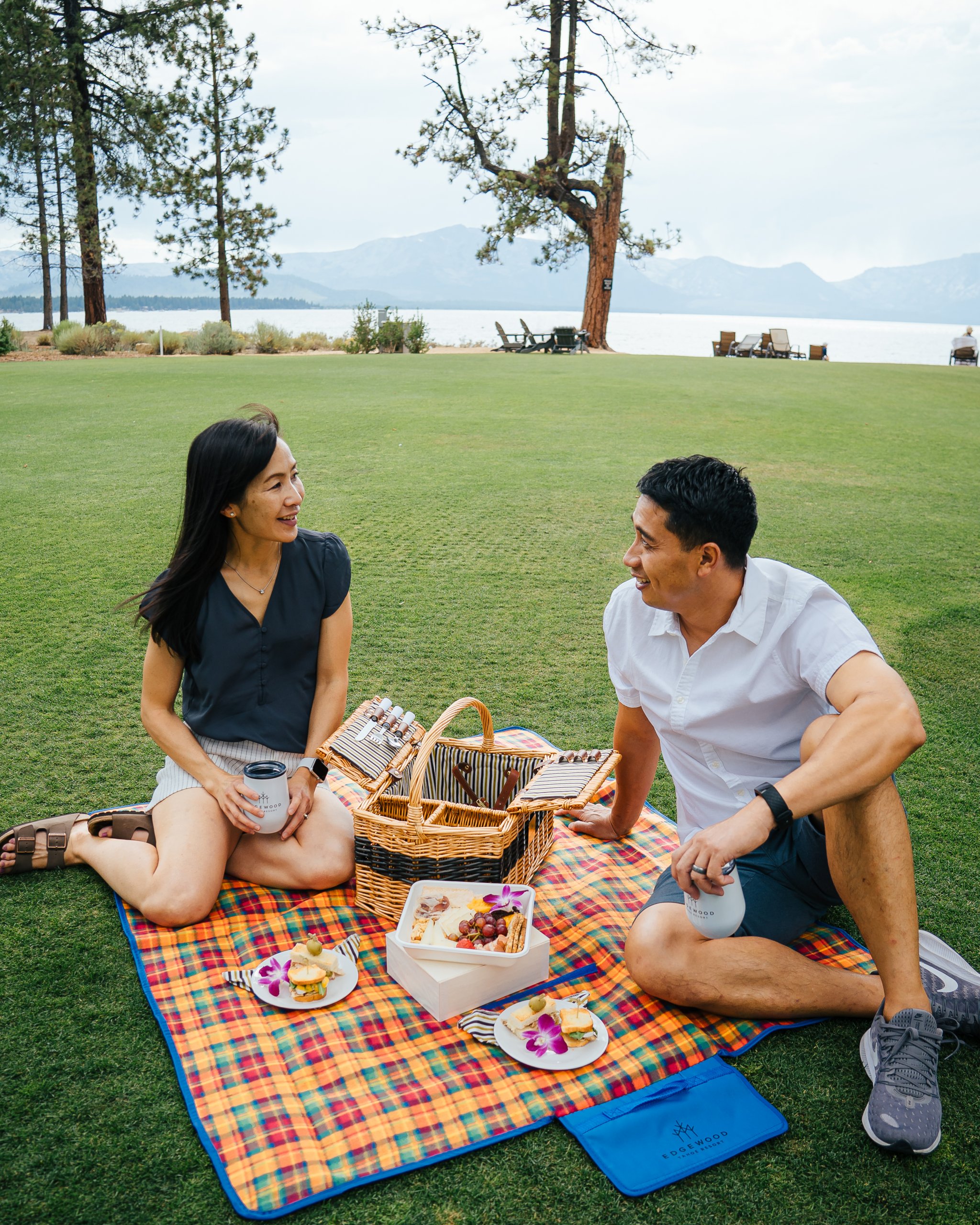 Picnic Basket Enhancement
Enjoy the idyllic Lake Tahoe scenery while enjoying a curated picnic. The Picnic Basket Enhancement offers your choice of picnic classics such as sandwiches, charcuterie, wine, and more. Whether headed for a hike, or just a relaxing afternoon at Edgewood Tahoe, a picnic is perfect fuel for your adventure. Please note, orders must be placed 4 hours in advance. Exclusive for Lodge guests. 
To book, call 
888-881-8659
 then option 7 for the concierge.