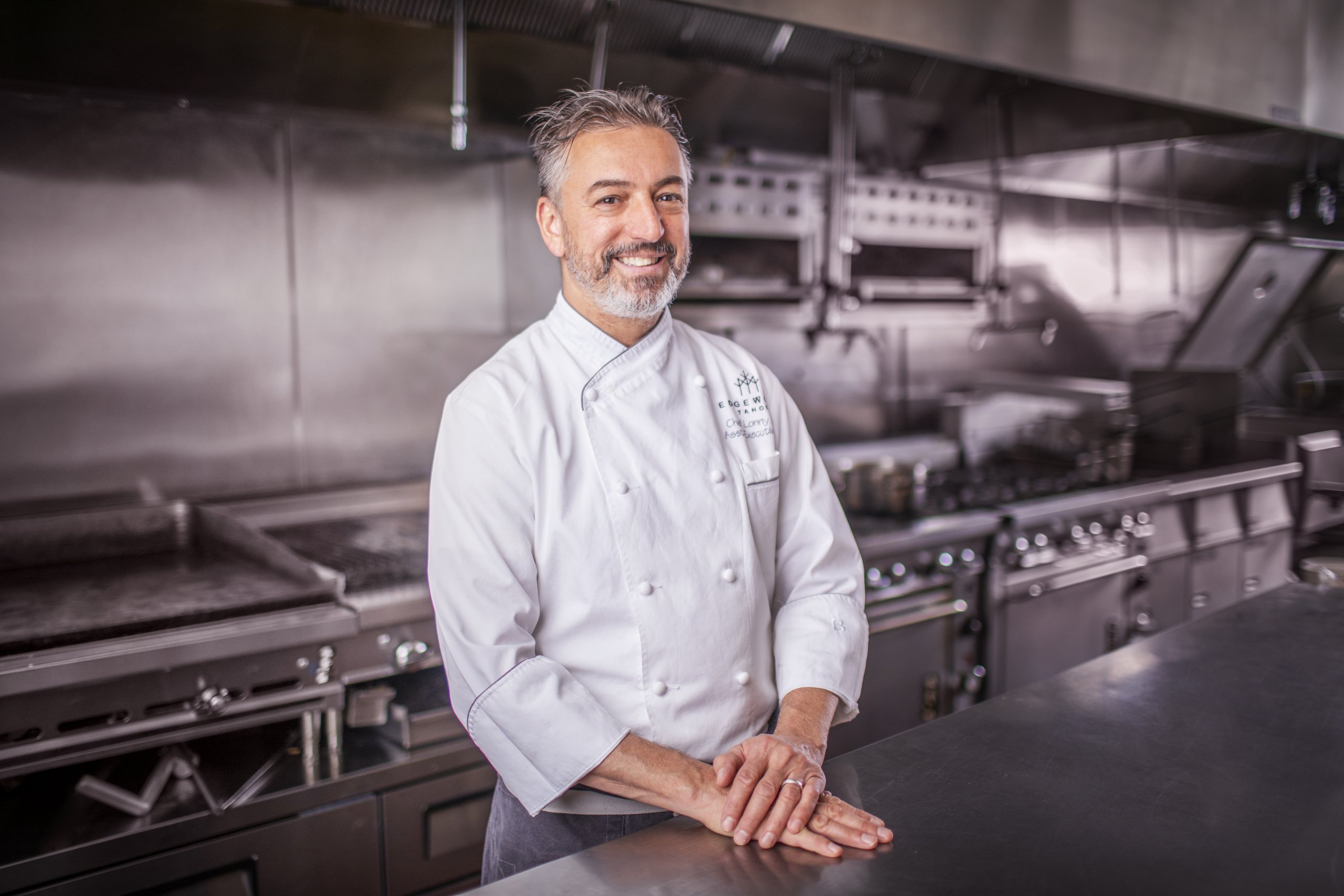 Putting The Awe In Autumn
Since the dawn of time, the dining experience has been inextricably linked to seasonality. Spring welcomes fresh and crisp renewal from winter's long chill. Summer is a celebration of a varied and bountiful harvest. So when Edgewood's Assistant Executive Chef, Lonny Huot, declares fall as his favorite time of the year to prepare food, you can almost hear a symphony of foodies' ears perk up.
"I just love the flavors of fall," he says with a grin. "I like the squashes and the product availability." That being said, discovering that elusive dish where bright flavors intersect harmoniously with creamy, traditional satiating comfort food is no easy task.
Seasonal Dining in Tahoe Done Right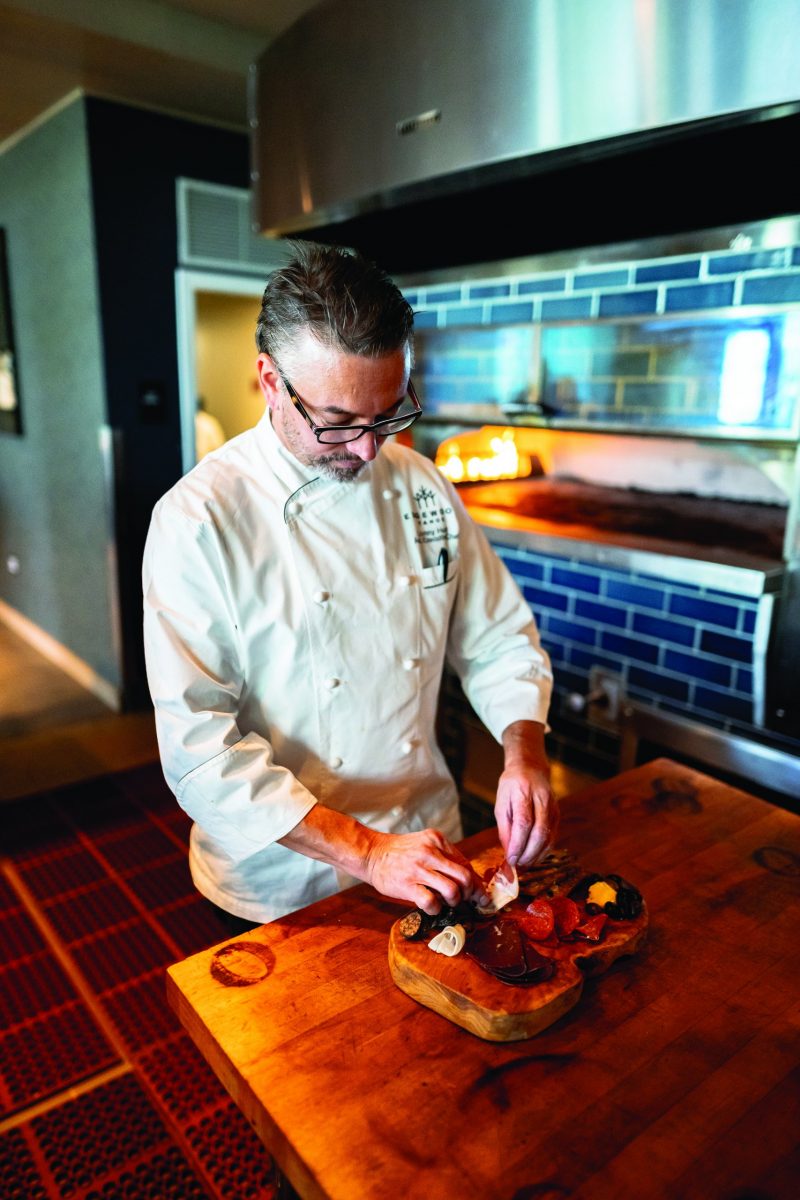 As fall approaches, Edgewood's culinary team is working overtime to perfect a menu that balances the traditional with the modern, stokes the passions of its chefs, and uses only the freshest ingredients.
Whenever possible, the resort sources its products from within a 150-mile radius, which helps ensure quality and reinvestment in local economies. Edgewood's chefs insist on buying meats that have never been frozen, nor treated with antibiotics, hormones, or GMOs.
This dedication to providing guests with a clean, health-conscious product is never far from the minds of Edgewood's chefs. It also aligns with the resort's championing of health and wellness.
"We're going to incorporate more fruit and vegetable purees this fall for really bright natural flavors," adds Chef Lonny. "We still want to have a really nice heavy comfort piece to it, but minus the saturated fats."
The need to create a lighter menu for spa guests has also helped shape the food culture throughout the resort.
"We're really, really moving towards that in many aspects of our cuisine here, property-wide," admits Chef Lonny. "All of our outlets, from Brooks' to Edgewood Restaurant, are leaning towards a healthier aspect of fare food."
THE CURE FOR HUNGER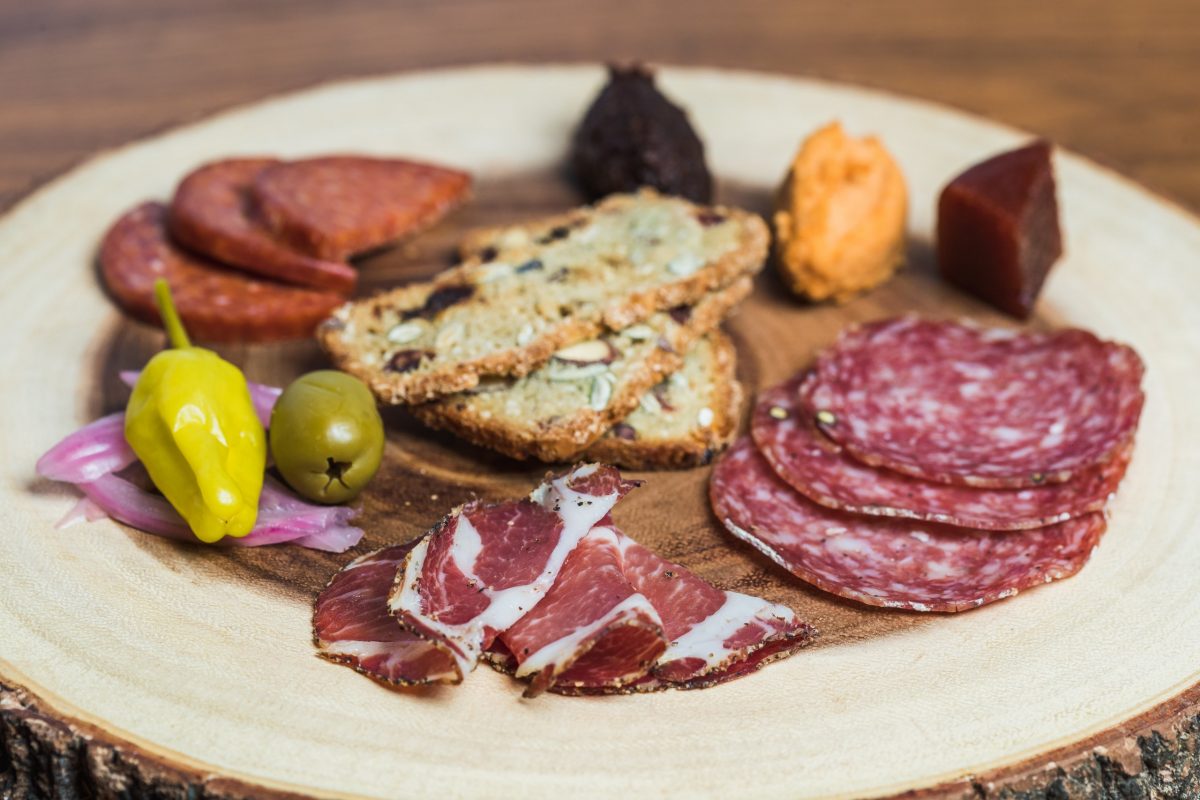 Running a top-tier trio of restaurants requires many things, such as vision, an experienced and talented team, and access to the freshest ingredients. In order to guarantee consistency in quality and safety standards, state-of-the-art equipment is also required.
Imported from Italy, the latest addition to Edgewood's kitchen has its culinary team buzzing with excitement. Packed with hanging rows of sausages, lamb prosciutto, pork shank, pork bellies rolled pancetta-style, lamb chorizo, and even duck prosciutto, this curing closet – or chamber – is the epitome of both old-world tradition and modern precision.
Initially intended to be showcased in its dining room, the curing chamber eventually found its home behind The Bistro's labyrinthine kitchen. Although hidden from the sight of most guests, the effect of the culinary team's crown jewel is already being seen – and tasted – throughout the property's three restaurants.
"We've started to shave prosciutto on salads and pasta dishes," promises Chef Lonny. "We'll also probably create a new version of our hash to include chorizo sausage."
Factors such as pH levels, temperature and humidity have to be closely controlled within the curing closet to maintain the integrity of the product. Humidity can be adjusted throughout the curing process by programming bursts of moisture. Automatic, timed bursts of lavender, honey, and liquid smoke can also be programmed to add depth or sweetness to meats.
While the curing closet takes care of the science of the process, Chef Lonny provides the inspiration, driven by the desire to explore a range of flavor combinations, from the traditional to the adventurous.
At a resort known for its one-of-a-kind amenities and offerings, it seems fitting that so few in this region are able to cure meats with this precision and creativity.
"I don't know anybody else that's doing this within probably a couple hundred miles," states Chef Lonny.
Edgewood's insistence on locally-sourced products, healthy options, and state-of-the-art technology is just one more step towards the chefs' collective vision of establishing the resort as a bona fide world-class gastronomic destination.
With over one hundred years of experience among its top three chefs and a collaborative environment that is attracting young, eager talent to Edgewood's kitchens, the future of food in South Lake Tahoe looks bright indeed.